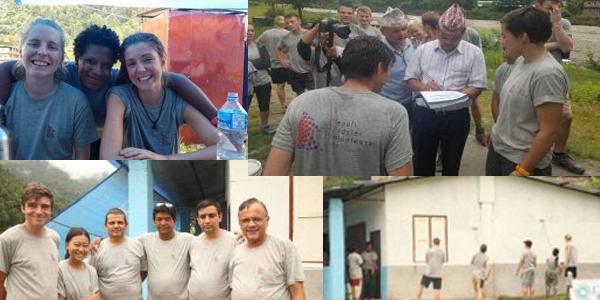 A team of Nepali Disaster Volunteers (NDV) handed over five reconstructed classrooms to a school in Khandichaur of Sindhupalchok district on Friday 9 September. School Inspector and representative from the Sindhupalchok District Education Office Uday Koirala was present at the handover ceremony.
ndvoff ndv2Koirala expressed his contentment over the program as now the classrooms at Shree Bal Shiksha School had adhered to the JICA guidelines. Shree Bal Shiksha School is located in Sindhupalchok district, which was one of the worst affected by the earthquakes, school was badly damaged by the disasters and its 600 kids were forced to learn in temporary classrooms.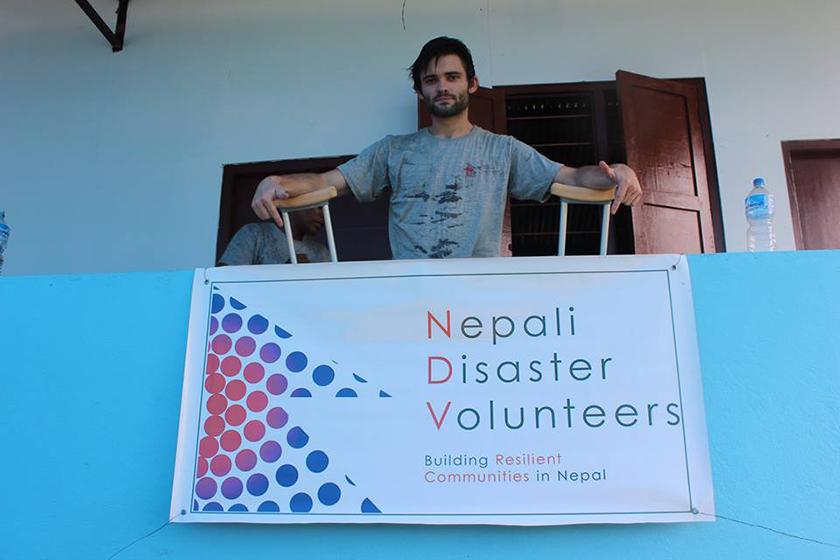 ndvndv1NDV provided Five new classrooms through the renovation of one of the school's existing buildings. The existing building already had a concrete slab and columns as well as a steel roof, exterior and dividing walls, as well as doors and windows, to turn the structure into five complete classrooms. This work allowed students to move out of their dangerous and unfit classrooms into safe, beautiful new ones. Over the past few months NDV has welcomed dozens of volunteers, all of which have made an invaluable contribution to the school project, This is NDV's first major construction project and over 30 volunteers from different countries had worked to construct the school over the period of five months.
Andy Chaggar, Chief Executive Officer of IDV (International Disaster Volunteers), who provided funding for this project said, I am delighted to have partnered with NDV to help provide five classrooms at the Shree Bal Shiksha school in Sindhupalchok. One of the best ways to help disaster affected communities become more resilient is by supporting education and educational institutions. It's been a pleasure to provide this support to the wonderful kids and staff and Bal Shiksha, and in the wider community as well.
Construction Project Coordinator Andy Brown said, thanks entire school management team and the local community for their hospitality and support in order to complete this project successfully.
for further more details about IDV & NDV please click on this link: www.idvolunteers.org